Rental Information

To make a reservation request, please fill out the following form and submit. Or call us at (715) 924-3318.
Important: Your reservation is not final until the following conditions are met:

1) We have contacted you to confirm that the boat you have requested is available on the dates you have requested

AND

2) We have received your deposit.

Thank you!

$100 Deposit required at time of reservation

Prices do NOT include gas as this will be charged at the time of boat pick-up

Must be 21 years old to rent AND, if you are born after January 1, 1989, you must present proof of completing the Boaters Safety Course that is accepted by the Wisconsin DNR.

Major credit card required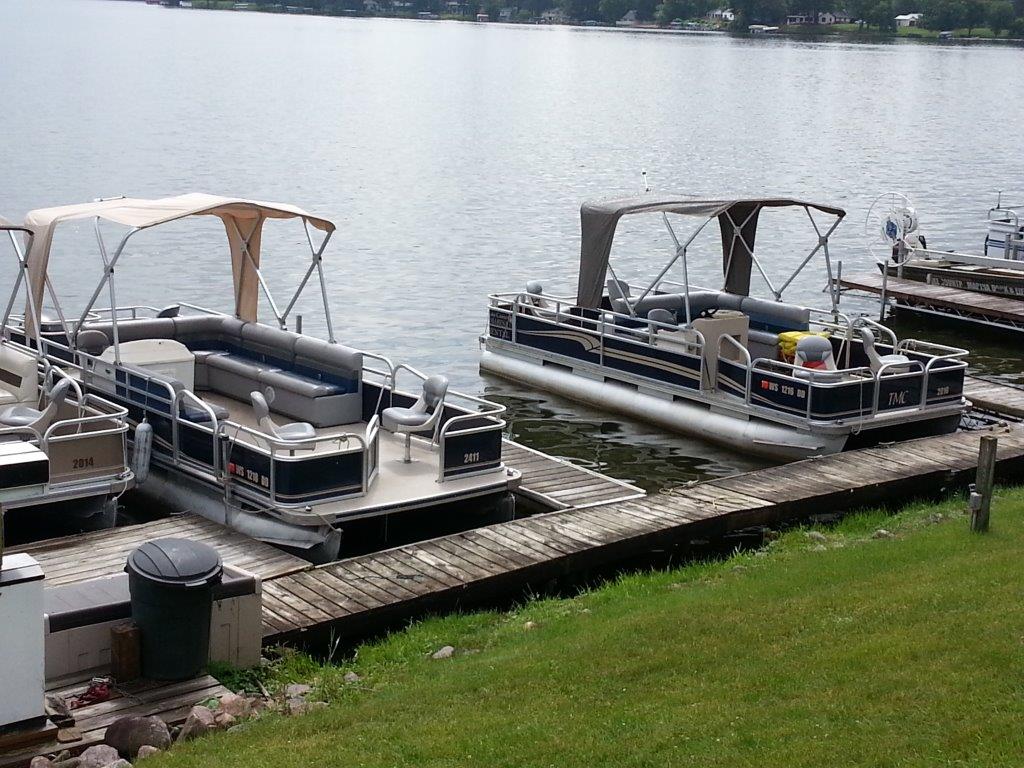 Pontoon Rentals: $600 per week/$150 per day
Multiple rental pontoons available:
24' (accommodates approx. 12 people)
20' (accommodates approx. 8 people)

Fish & Ski Boats: $650 per week/$195 per day
Two boats available: 18' with walk-through windshield & 90 HP outboard motor

Fishing Boats: $300 per week/$50 per day
14' with 15 HP outboard motor

Tubes and Water Skis: $25 per day